Spoilers Alert: This article contains spoilers
This winter's hit series, "This Is Us," brings together Milo Ventimiglia – who we all remember as Jess from "Gilmore Girls" –  and Mandy Moore, as Jack and Rebecca Pearson. The Pearsons are parents to three children who share the same birthday, but whose lives have followed wildly different paths. At the start of the series, Rebecca is pregnant with triplets. Tragically, one of the babies does not survive the difficult pregnancy. On the same day as two of the children are born, the hospital takes in a baby boy, abandoned by his drug-addicted father. Having prepared to care for three babies, Jack and Rebecca see the new baby's arrival as fate. Opening their hearts and home, they take the baby boy in as their own.

The show seamlessly weaves together stories of the three kids' childhoods and their grown up trials and tribulations, as they all celebrate their thirty-sixth birthday. At thirty-six, their lives have gone in different directions. Nonetheless, despite these differences, the children stay loyal and connected to one another, from birth through adulthood. "This Is Us" tugs at our heartstrings as we follow the parents and their children through their personal and professional successes and struggles. The show keeps viewers hooked, telling stories that speak to many, as common challenges the American family faces.
It also provides a wealth of career lessons –
here are 6 characters whose stories have something to teach us about realizing our professional dreams:

For Jack, balancing career dreams and family commitments is key
As a young father, Jack Pearson works hard to provide a decent living for his family. Bored in his career, he struggles with a drinking problem that starts to affect his home life. He wants to branch out and start his own company, Big Three Homes, named after his three children. However, he is afraid to risk his family's financial well-being by taking a chance on a new business. Though he struggles to find meaning at his work, every time he is with his children, Jack comes alive. The happiness Jack gets from sharing time with his family, reminds us that contentment does not only come from fulfilling career dreams, but also making a career work to support the rest of your life. Jack shows us that you can work to live, rather than just living to work.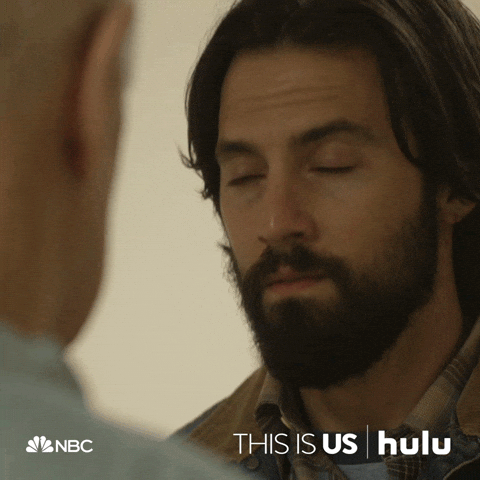 For Rebecca, working and motherhood are a tough combination
Like many of the mothers among us, Rebecca struggles to find a way to maintain both her professional dreams and her home life. Rebecca is a gifted singer, getting energy from the effect she wields over her audiences. However, given the stresses of raising three young children, all of whom have their own struggles whether about their weight, their race, or their feelings of being overlooked, Rebecca decides she cannot balance both work and family. Her decision to give up her singing career for her children shows how hard it can be for mothers who are expected to be the primary caregivers for their children.
While Jack feels constrained in what kind of job he can take on, Rebecca feels she cannot even maintain the career that she so enjoys. In today's day and age, it's refreshing to remember that many women have taken on the role of breadwinner for their family, while their partners stay home and care for the children. The option to share the burden in a different way might have allowed each partner to find happiness, professionally and personally.
Randall's intensity and drive make him stand out as a person, but can take him too far
Randall, the adopted child of Jack and Rebecca's children, shows himself to be a sensitive and generous soul, deeply committed to his family and pushed by a desire to find out where he comes from. Having been abandoned as a child, he eventually searches out his birth father. Though Randall goes to meet his father to tell him off for abandoning him as a baby, when he learns his dad is dying, Randall ends up taking him into his family and searching for treatment.
However, his commitment to his family and his professional life sometimes take him too far, causing him to sacrifice his own health and wellness. Though his dedication is part of what makes him exceptional, he relies heavily on his loved ones to be his support system and to remind him to take care of himself as well.After seeing him have a breakdown in the early years of his marriage, when he worked himself too hard, his wife constantly checks in on his wellness and helps to protect him from the world. As we push ourselves to make the most of our potential and reach all of our career goals, it is also important to protect ourselves from burnout. The love of family and friends can be a good source of support and resilience.
Kevin reminds us to take chances on ourselves and others
After too long acting in a corny TV comedy, "The Manny," Kevin Pearson, another of Jack and Rebecca's children, decides to leave the show in an abrupt way, pitching a fit at a taping. Though his agent and the show's producer make it clear that his entire career in Hollywood depends on him getting back to work as the Manny, he stays committed to his decision, to pursue acting opportunities that mean something to him. He moves to New York, despite his own self-doubt and acting struggles. Despite a rocky transition into theater, taking a chance on himself turns out to be worth it – after his first audition, he lands a starring role in a play. His quick transition into theater reminds us that if you feel stymied by your work, it's worth it to try something new, despite the difficulties that can entail.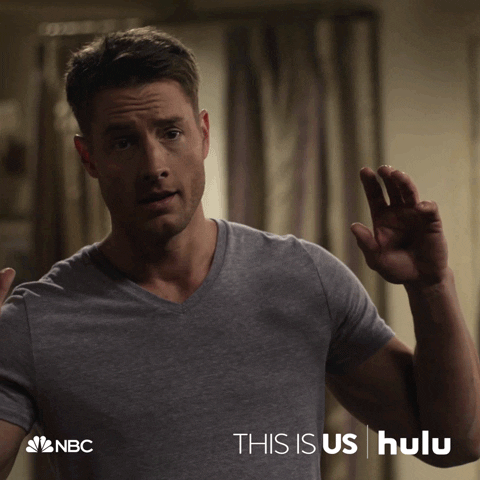 The usefulness of his turn as the Manny in getting the new role also shows us that even the most unlikeable job can provide the kind of experience and connections that help you to move forward into something that better suits your skills and interests. Later in the series, Kevin starts to date the playwright of his new production, Sloane. When the leading actor leaves the show, Sloane's career as a playwright is on the line. Kevin convinces Sloane to star in the play herself, so that the show can indeed go on – he even offers to use his money to fund the production. His enthusiasm and generosity show just how important the play, as well as the success of the person he admires, are to him. His reaction perfectly demonstrates how important it is not only to take a chance on ourselves, but also to extend those opportunities to people around us.
Kate's unlikely interview shows the importance of coming prepared
Kate, the third child, has faced a lifelong problem with her weight. She finds a funny and charismatic partner in Toby, who she met in a weight-loss support group. However, she eventually learns that Toby was once married to a classically beautiful and stylish woman, who owns her own luxury boutique. Kate becomes obsessed with trying to better understand the ex by social media stalking her online. She even goes into the boutique in order to try to get more information on the woman she perceives as better than herself. She ends up in an interview, where her deep dive into the ex's professional background ends up allowing her to answer interview questions easily and ultimately get the job.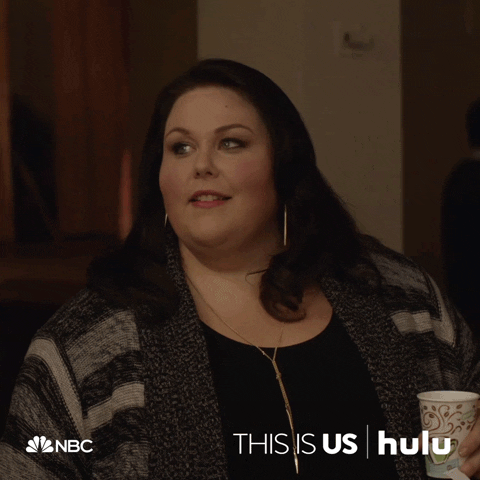 Toby later reveals that the seemingly beautiful ex treated him terribly and that he cares about Kate for who she is as a person, leading to Kate to decide not to take the job. Though the situation itself is unlikely, it does reveal the usefulness of getting a good understanding of the organization to which you are applying, getting to know its vision, goals and history. Having this kind of knowledge is a key part of making sure that you not only get hired, but that you will fit well within the company.
Doc K's eternal kindness remind us that our careers are not only about ourselves and our paychecks; the passion we bring to a job can make a real difference in people's lives
When one of the triplets that Rebecca has carried doesn't survive, Rebecca and Jack are obviously heartbroken. Though the process is devastating, Doc K – the obstetrician – stands by their side, assuring them that they will move forward from their heartbreak, "taking the sourest lemon that life has to offer and turned it into something resembling lemonade." His words help convince them to take Randall home and give him his own name, rather than the one they planned for the baby they lost.
Though he is technically just doing his job, his willingness to engage with the couple at their toughest moments helps them find a way out of their despair. If we can all bring that level of dedication and kindness to our work, it's possible that we will also be able to make a difference in the lives of those around us.

The stories of these six characters are not only gripping;they also make us think about our own professional and personal lives.
If you want to learn even more career lessons and get tips on reaching your career goals,
sign up to our newsletter ↓
[powr-form-builder id=a93cfef6_1481925697]